Shifting gears
Production and consumption of energy have grown far apart, both literally and figuratively. As a result, most citizens and companies do not feel an urgency to contribute to the energy transition. Nevertheless, there are inspiring initiatives from residents, companies and governments in the Stedendriehoek. The total size of these initiatives is still too limited to actually make a difference. Time to switch gears.
Each village and every landscape in the Stedendriehoek has its own character. All can contribute – to varying degrees – to the desired regional energy neutrality. Although technical analyses provide knowledge about energy, it does not offer any perspective for actions to take.
In order to create awareness and win the hearts and minds, we must restore local links between production and consumption of energy. This requires an appreciation of existing initiatives. These offer appealing possibilities for real places that go beyond complicated calculations and unrealistic ambitions. Six exemplary projects show how the energy transition could happen without a rigid blueprint. Many different tracks combined also form an anti-fragile strategy.
Observation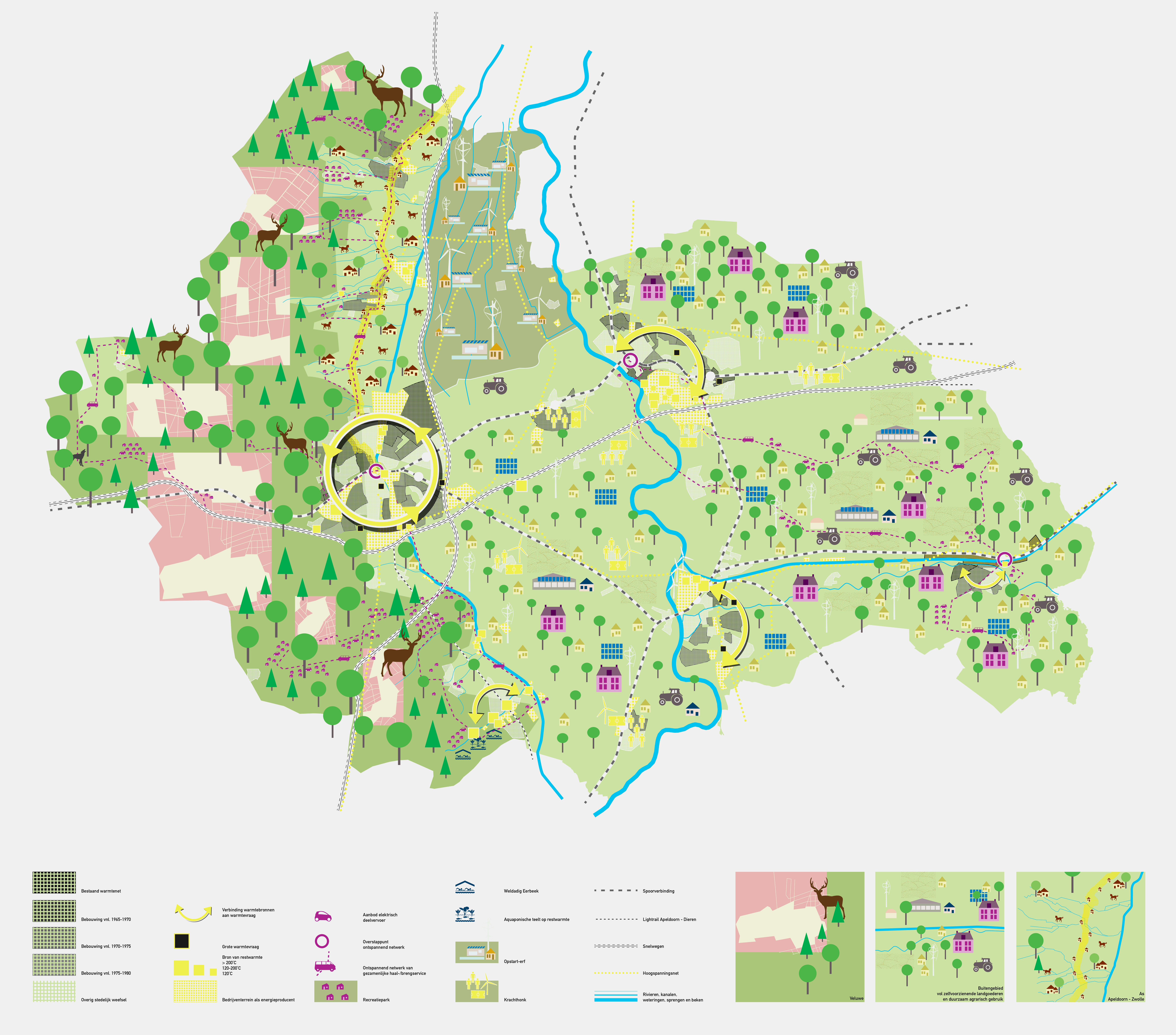 Scale up
Stedendriehoek already has many interesting and inspiring initiatives of (individual) residents and companies devoted to the energy transition. However, implementation of proven technology lags behind and future policies remain uncertain. Politics should not slow down local progress.
Local initiatives need to gear up. And that requires a careful understanding of ownership and financing of every part of the energy transition. By linking the designs to programs, we find concrete solutions and causes for an exponential acceleration.
"This governance strategy 'shifts gears' both from the bottom up and from the top down, … in order to create active and customized government interventions. It does not propose a global movement, but rather a precise explanation of what should happen where. That makes this entry interesting for a government."

from the jury report
Finance
The startup economy serves as an inspiring example. A small-scale idea can go global within a few years, with money from friends and family, private investors and the stock market, successively.
Let's compare this with a sports club with energy ambitions: the members raise money for solar panels at the club house through crowdfunding (membership, sponsored run, etc.). The main sponsors, as business angels, contribute money to get the roof fully covered. This energetic sports club joins a – newly-formed – Cleantech1000 fund with its energy production and resources. When the main pitch is reconstructed, this fund invests in the addition of a ground-coupled heat exchanger and storage. This is the start of a local network for district heating.
This Cleantech1000 fund as a regional fund unites owners of all individual initiatives, entrepreneurs and governments. All invest a small part of their revenues in this fund, which grows and grows as a result. This generates a constant source of regional capital, contributing to shifting gears and scaling up new projects, which in turn become part of the Cleantech1000.
Action plan

Governance
As important stakeholders in the Stedendriehoek the regional governments should contribute to the Cleantech1000 fund too. Rather than handing out subsidies, the fund becomes an important, entrepreneurial element in the regional economy. Initially, capital for investments and growth is needed. These financial foundations are to be found in the revenues from the sold-off energy companies. Gelderland and Overijssel should advocate provincial control over these proceeds.
This also requires a number of new competences at the involved governments. Fund managers must assess the chances of success and the potential of initiatives and finance it in advance, based on trust. Not every investment will yield a return, but the multitude of initiatives will create a positive balance in the long term: The fund will deliver returns that are tangible in the region.
Let a thousand cleantech flowers bloom
"Shifting gears" shows how connections, innovations and local ownership contribute to the desired shift towards energy neutrality. The proposed interventions appeal to the imagination. Each and every one supports regional efforts and adds to the image of Stedendriehoek as a Cleantech region.
Stedendriehoek becomes a hotbed of products and services enabling the global transition to a sustainable future. Here the world sees how ambition becomes rooted in the capillaries of a region, proudly supported by citizens and businesses.
Observation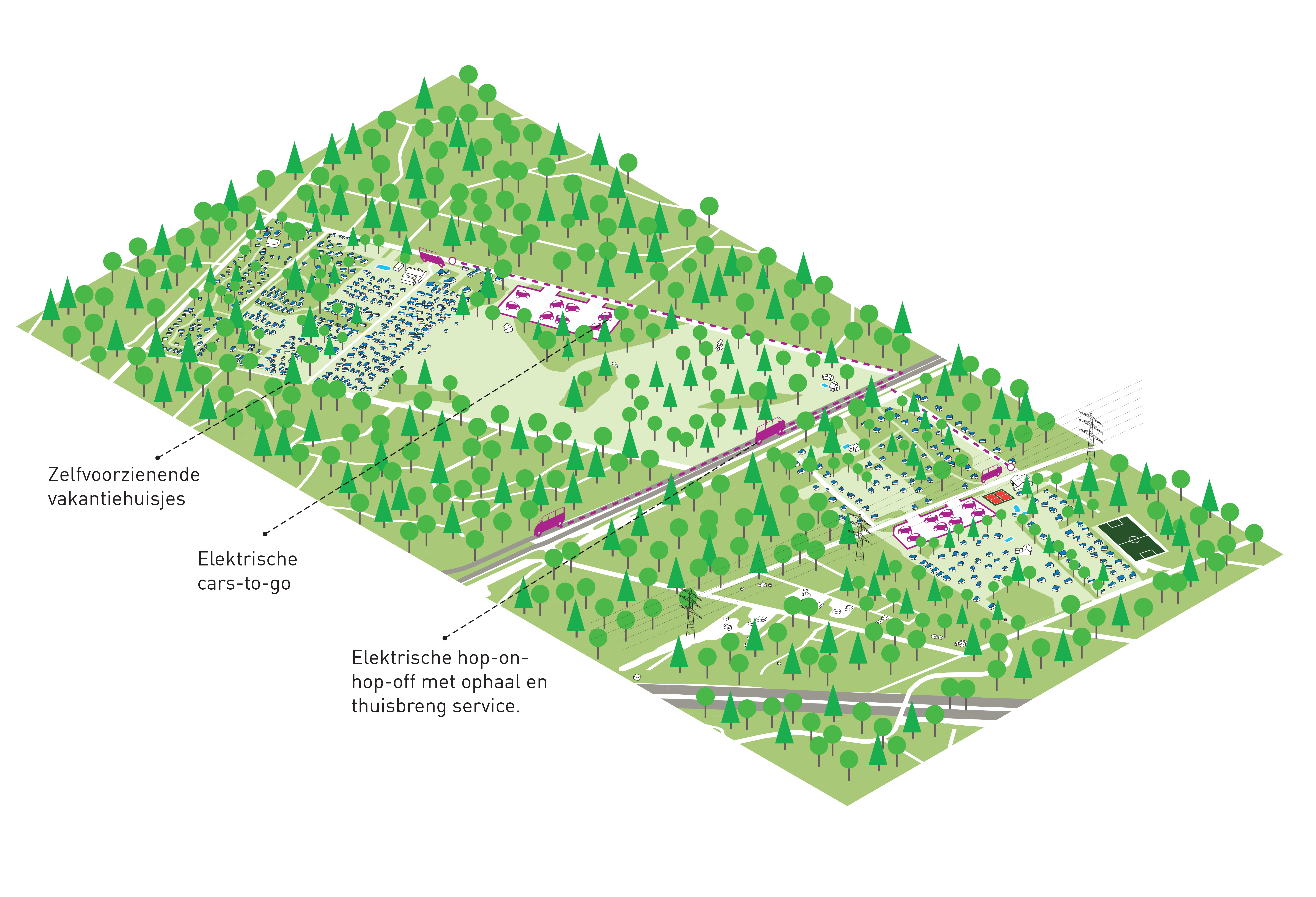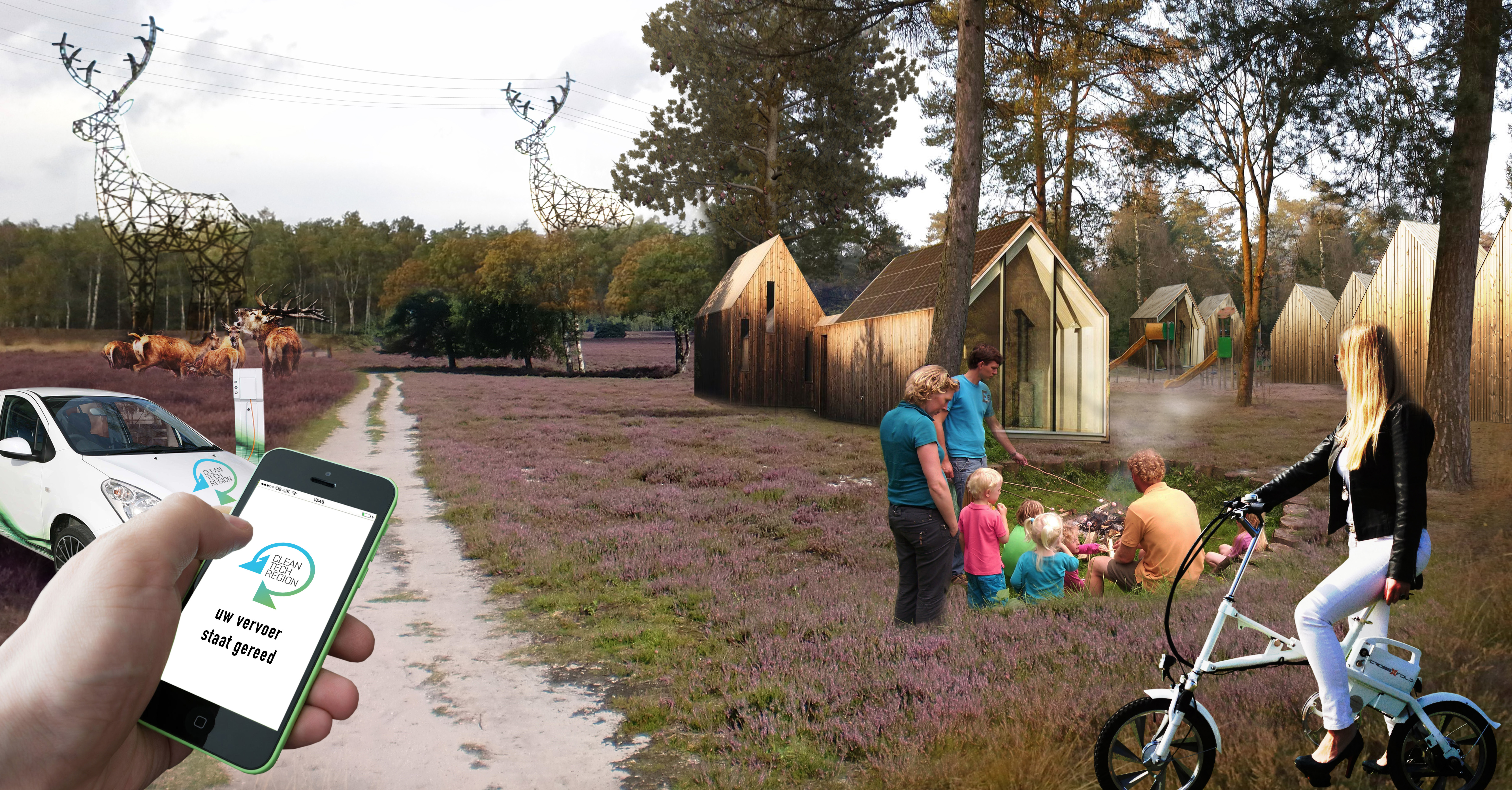 Observation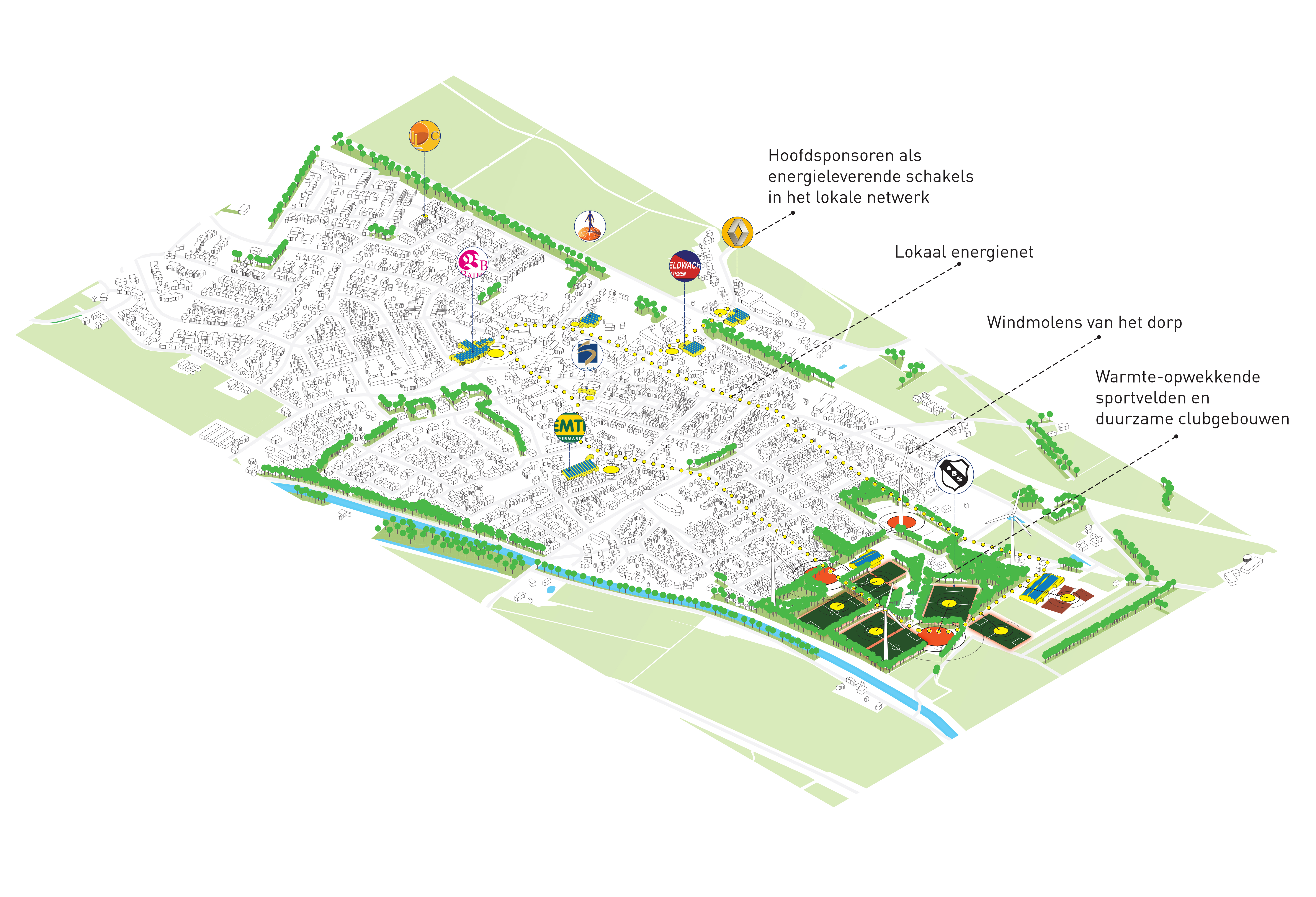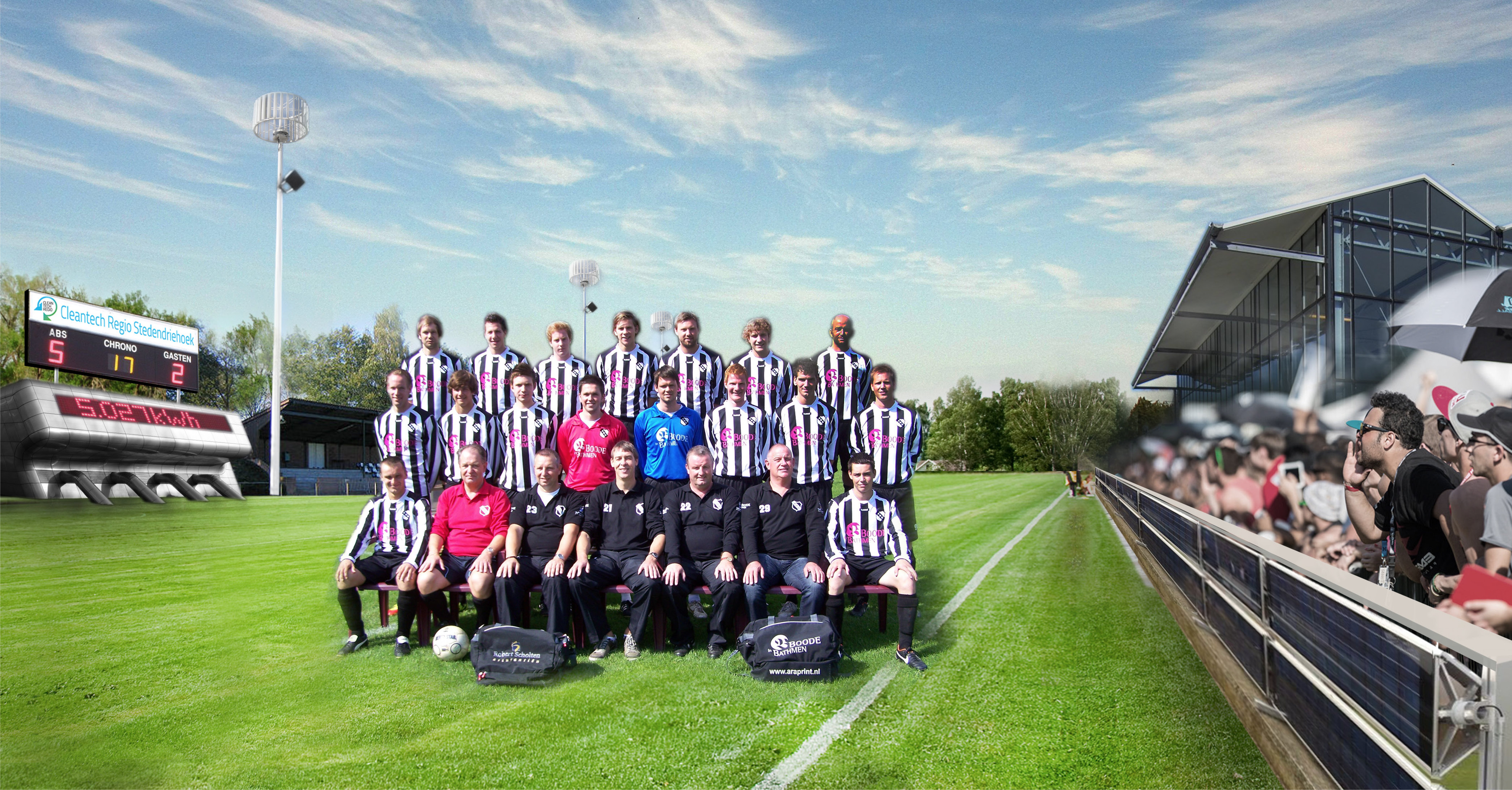 Observation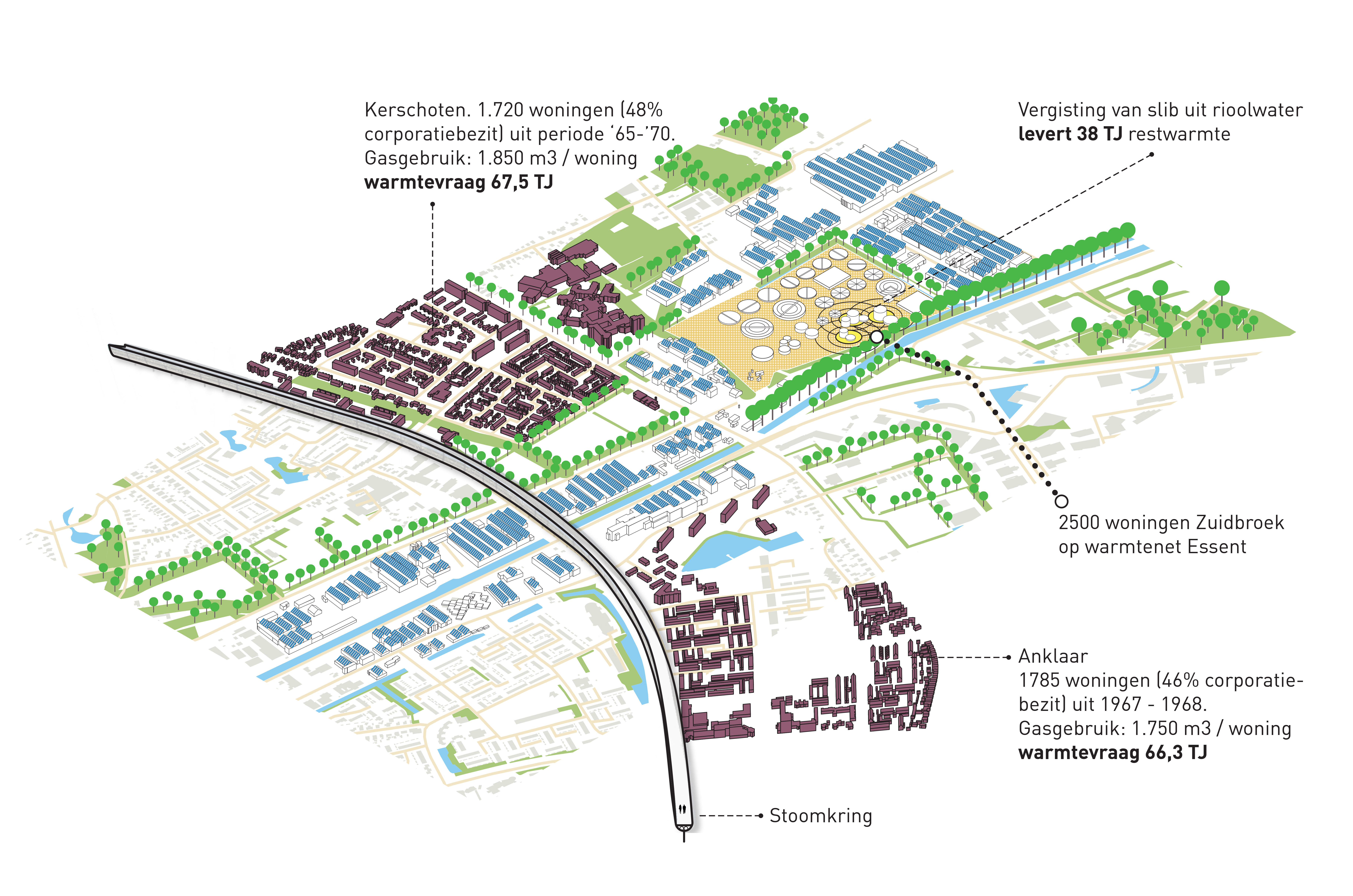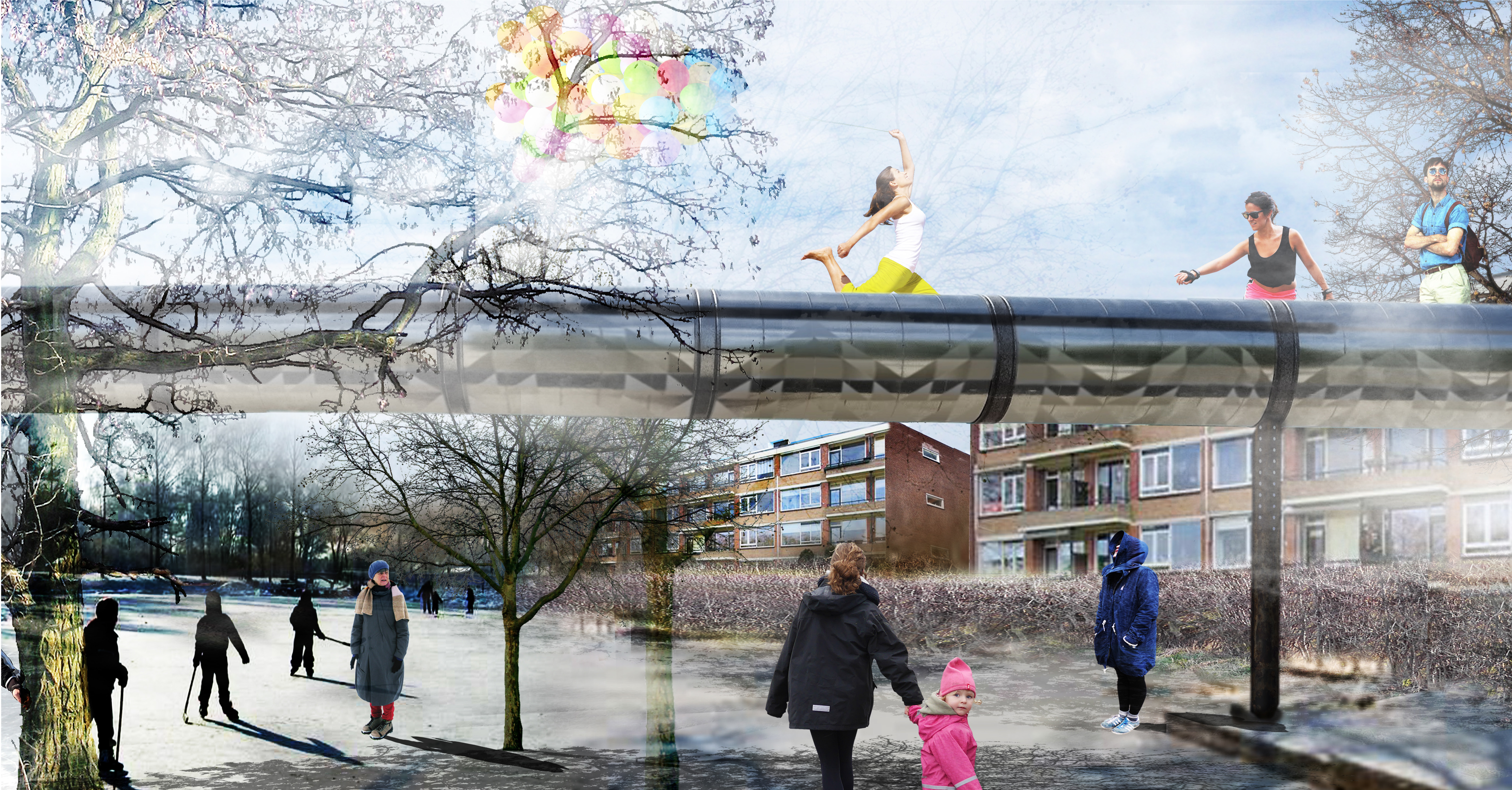 Observation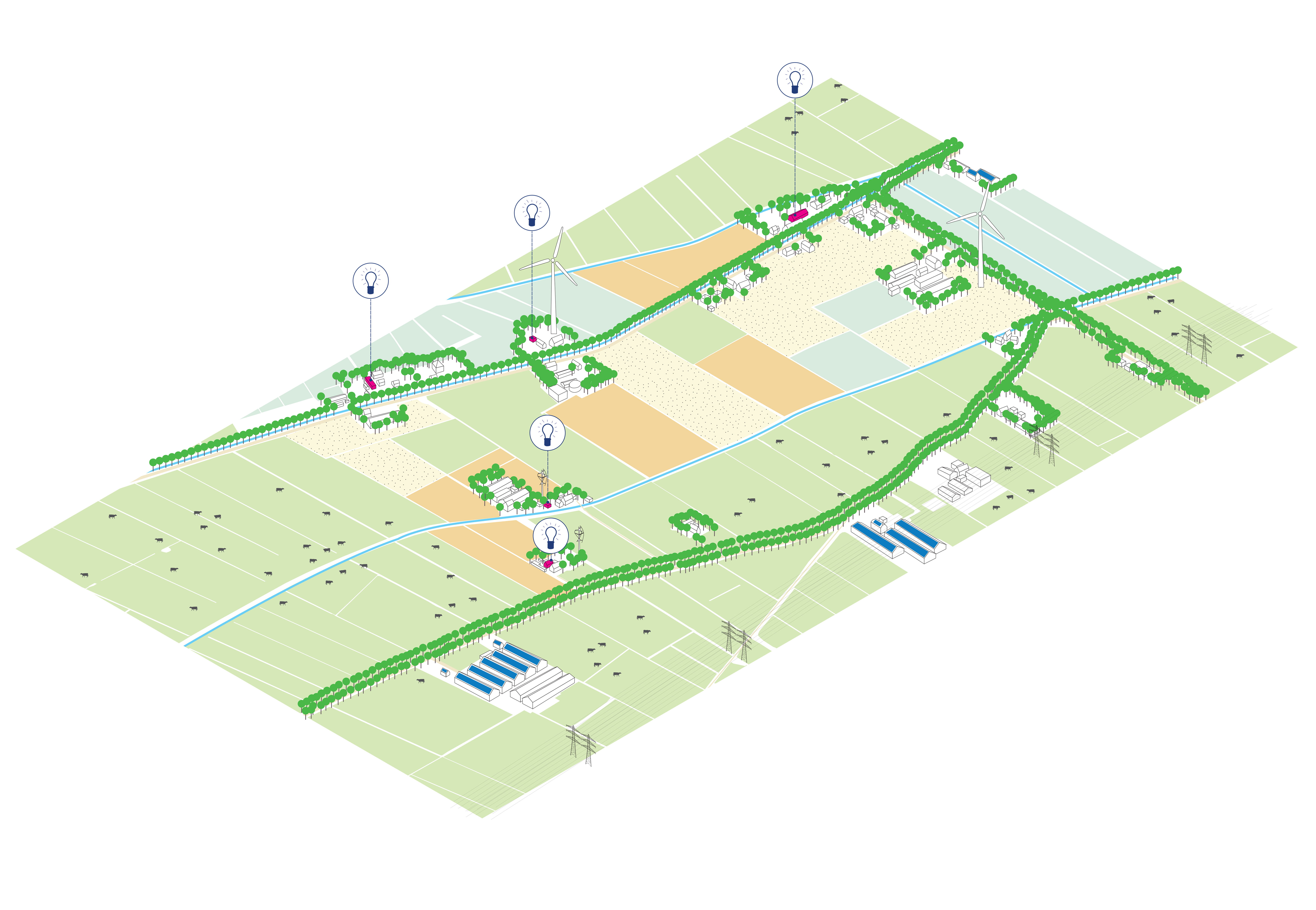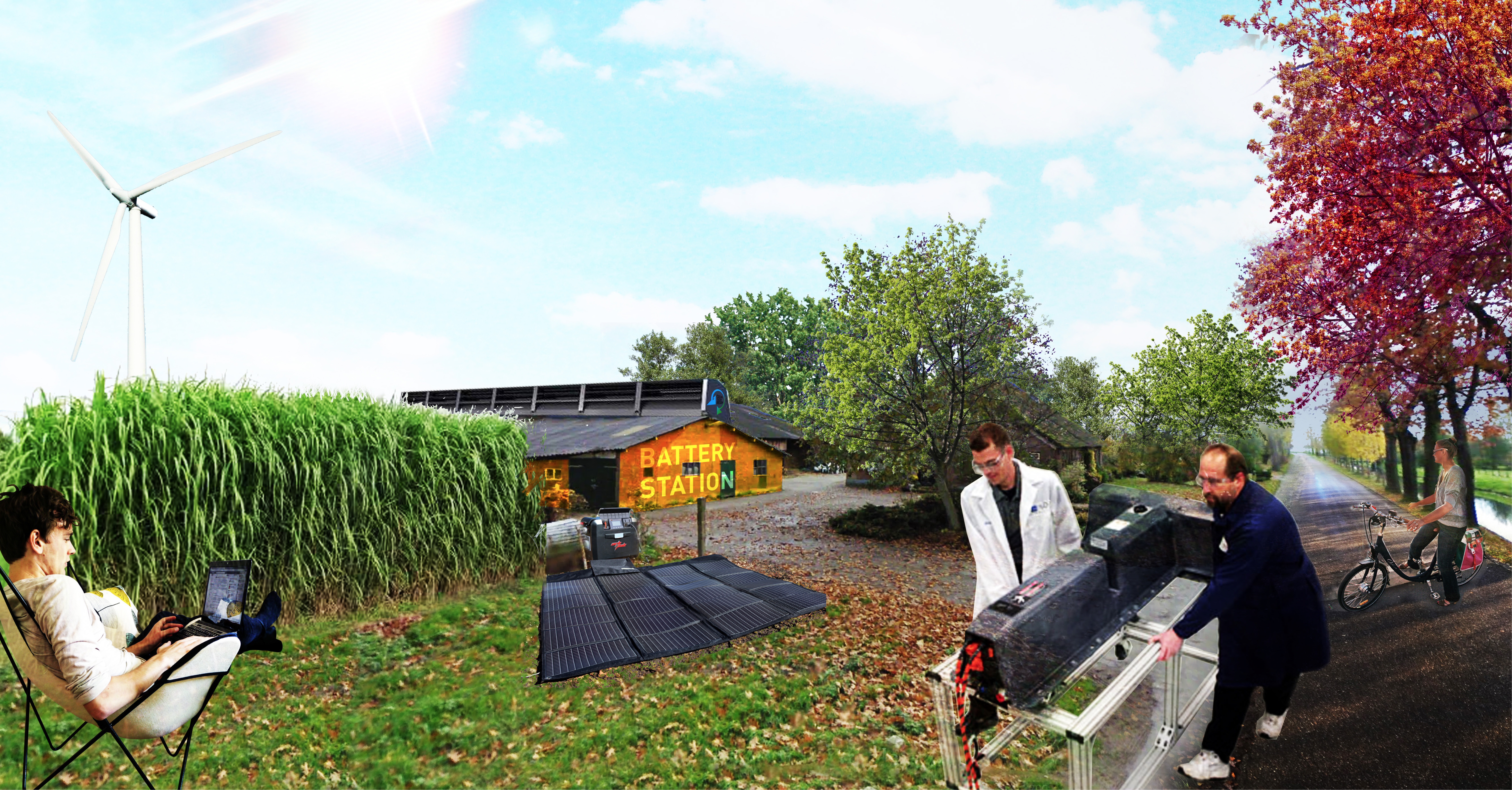 Observation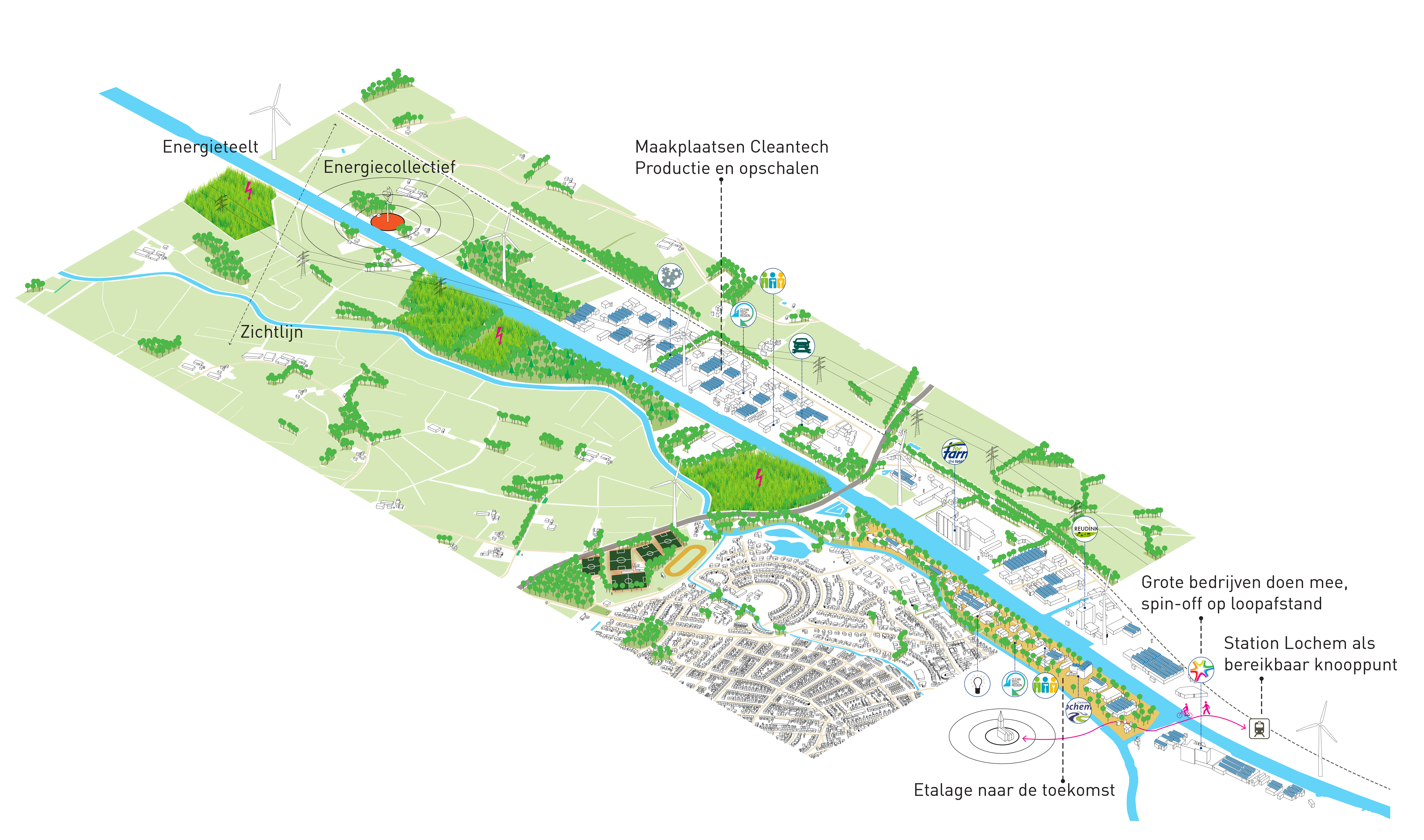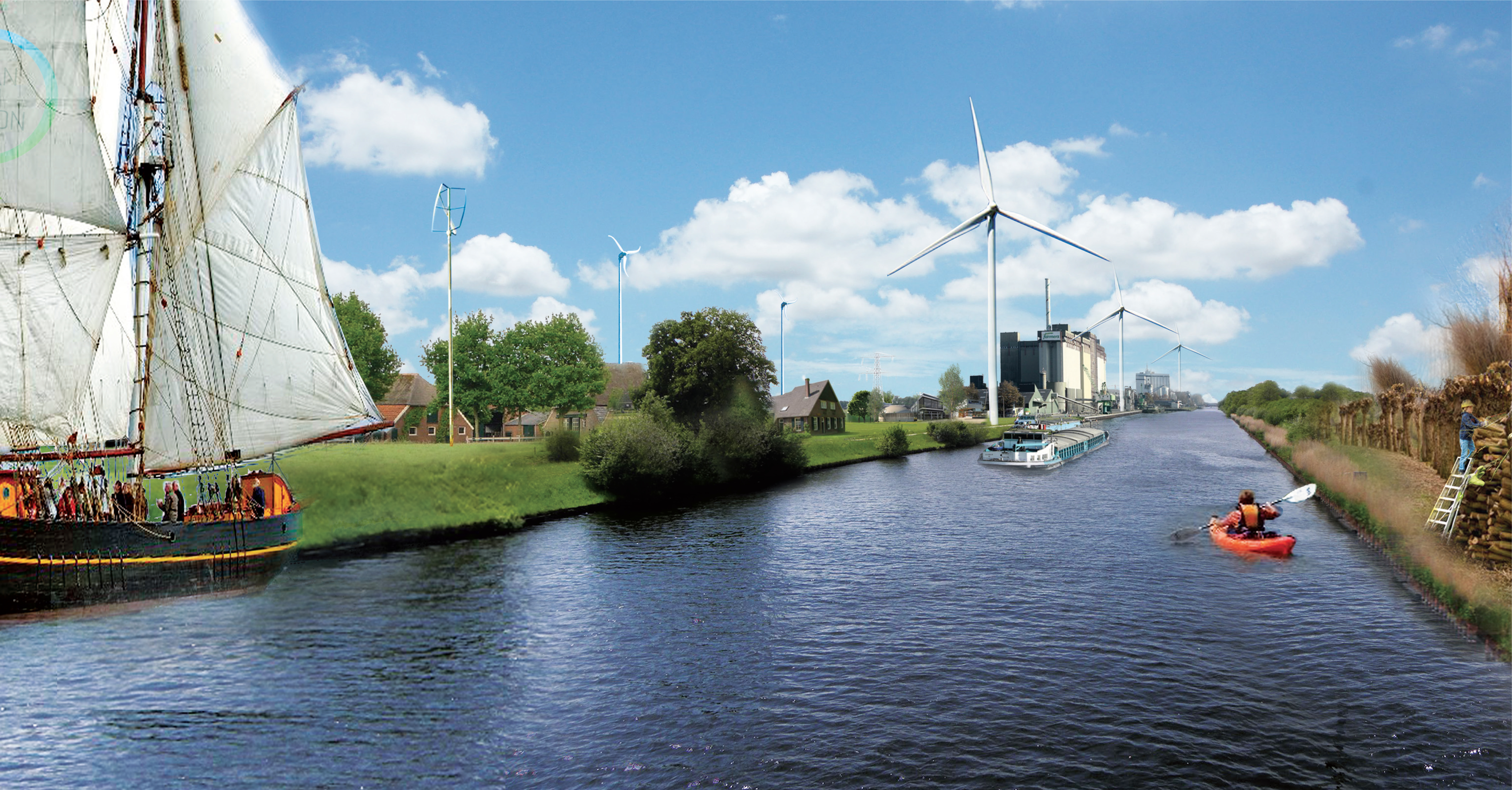 Observation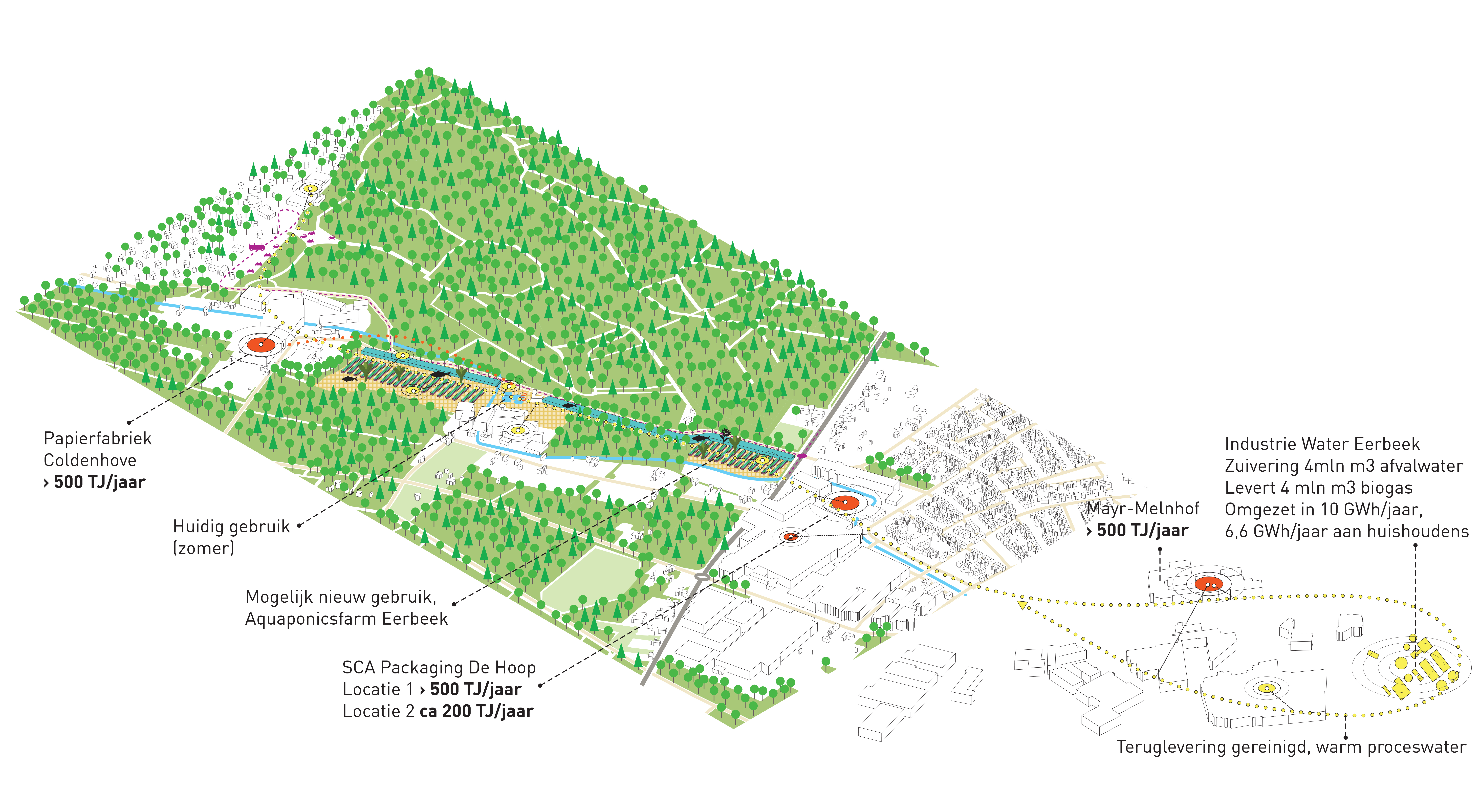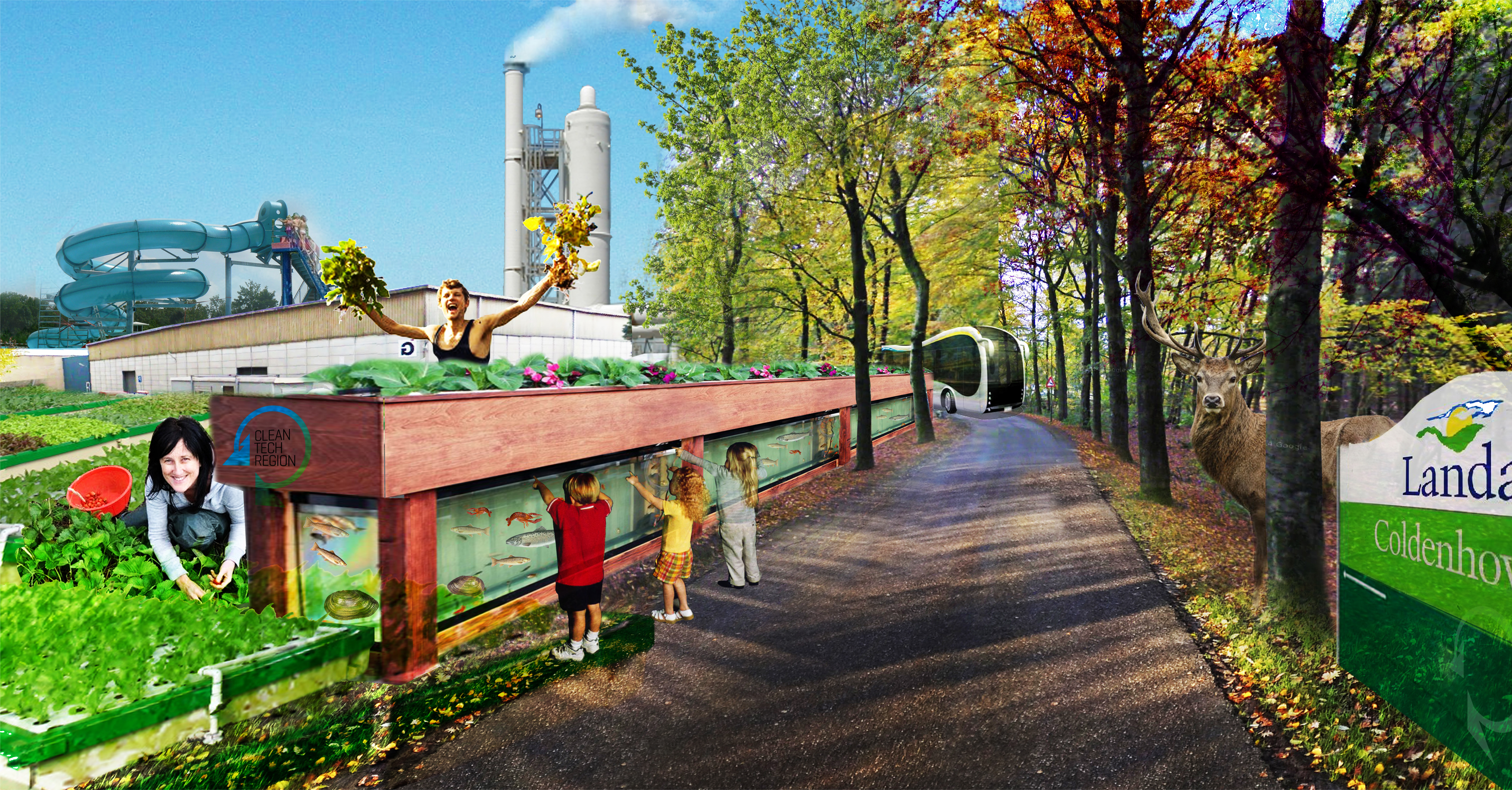 Video